Discover
Our villa is located in Bouillante between Deshaies and Vieux-Habitants on the leeward coast (Basse Terre). Ideally located facing the Caribbean Sea, just 10 min away from the rainforest, where hikers can walk different tracks. Just 5 min from the beach of Malendure, where swimmers and divers marvel in the Cousteau's Reserve around Pigeon's Ilets, and 2 minutes from the hot baths of Bouillante and its various shops.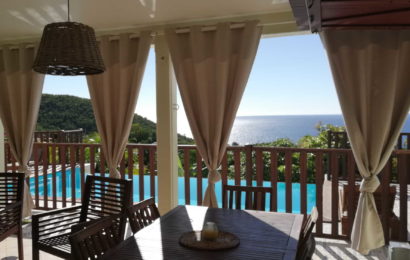 The lodging "La Perle" is located on the ground floor of the villa and accommodates from 2 to 6 people. It has a magnificent view of the infinity edge pool, as well as the Caribbean Sea. It is located next to the lodging "Le Lagon".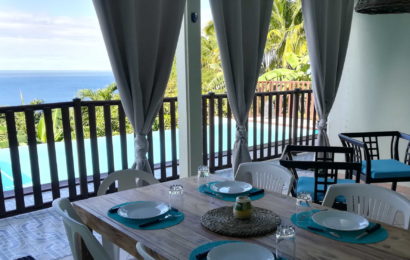 The cottage "The Lagoon" is also named after a beautiful beach in Guadeloupe. It is located next to the cottage "La Perle", on the ground floor of the villa, overlooking the infinity edge pool and the Caribbean Sea. In turquoise colors, it is identical to that of "La Perle" and can therefore accommodate between 2 and 6 people.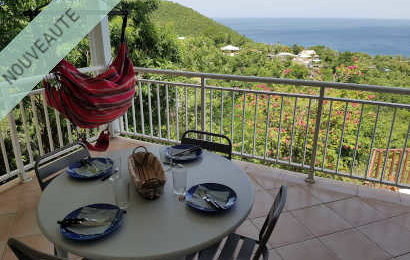 The lodging "Le Petit Havre" is located on the floor of the villa and accommodates from 2 to 4 people. It is named after a beautiful Guadeloupe beach located on Grande-Terre between Le Gosier and Sainte-Anne. This lodging has a magnificent view on the infinity edge pool and the Caribbean Sea.
Our customer reviews
Your opinion is important to us
Gîte à la décoration soignée avec une vue mer magnifique . Jérôme est très sympathique et accueillant. Séjour très agréable, nous reviendrons.
Nous avons passé un agréable séjour, un accueil chaleureux avec de petites attentions à notre arrivée. Le logement est impeccable, très bien équipé et décoré. La vue est magnifique. Le logement est très bien situé à Bouillante pour découvrir l'ensemble de la Basse-Terre
Logement très agréable et bien équipé avec " la vue de rêve" dans la piscine et le petit plus c'est l'accueil attentionné de Jérome et sa gentillesse. Endroit top à Bouillante.
Nous avons passé un merveilleux séjour dans l'appartement « la Perle » chez Jérôme qui a été super accueillant, serviable, de bons conseils, bref très sympa ! La vue est magnifique, la belle piscine partagée avec les deux autres appartements nous a permis de faire des rencontres sympas et aux enfants de se faire des copains. L'appartement est très confortable (couchages parfaits) et décoré sobrement avec goût. Je recommande vivement ce logement ! Encore merci Jérôme pour ton accueil et bonne continuation ! J'espère à bientôt !
Un grand merci pour ce séjour de rêve. Bien mieux en vrai que sur les photos. À l'intérieur comme l'extérieur. La piscine à débordement entourée de végétation tropicale avec un panorama grandiose sur la mer... Juste paradisiaque.
Great place to discover Bouillante and surrounding. Pristine rooms and kitchen/bath- wonderful terrace with hamac with dreamy view of the pool and sea. We are high on a cliff so it feels like an eagle's nest. All of what is needed in the kitchen and your own washing machine (no oven). Jerome lives upstairs , is super helpful with everything to guide you or help you with anything, without being intrusive. We had a wonderful time.
The sea view pool
Just Relax
Our Team
We will be pleased to receive you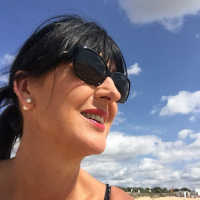 Nadia Poirier
Lovers of Guadeloupe since our first stays, we will be delighted to share with you the sweetness and well-being of the Villa and to offer you all the curiosities and wonders of the island.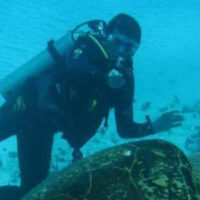 Jérôme Poirier
Passionate by scuba diving as well as local cuisine, we invited you to discover this surprising island with its floral richness. Be prepared to be dazzled !